Rita Maier – President
Rita lives in Bay City with Wayne, her husband, they have been married for 51 years. Rita is lucky to have her entire family, four adult children and twelve grandchildren, and two great-grandchildren living in the Bay City/Midland area.
Rita became involved with the Toni and Trish House after attending a Circle of Caring fundraiser in 2010. Shortly after becoming involved, Rita's own brother had to enter hospice care in FL, which reinforced her conviction of the continued need for compassionate care for the dying. Rita has been a volunteer caregiver at the house since her brother died in 2011.
Mary Shaughnessy – Vice President
Mary retired in 2013 as an RN from Urgent Care. She previously worked in Public Health for 16 years. Mary has been a volunteer at the Toni & Trish House since April, 2008. She is currently in her 3rd year of the Saginaw Diocese Lay Ministry program.  She is active at Blessed Sacrament Church in Midland and involved in PEO, a Philanthropic Educational Organization, which promotes women attaining higher education.
Mary and her husband Kevin live in Midland and have been married for 37 years. They have four grown children and nine beautiful grandchildren.
Matthew Mieske – Treasurer
Matt had been married for 25 years, has two children and lives in Midland. Matt became involved with the Toni and Trish House in 2013 when his mother stayed there for about three months prior to her passing.
Matt says his mother was treated with care and compassion at Toni and Trish and her family is very appreciative of all the services that were available for her. Matt is a retired Major League baseball player, and is currently a Certified Financial Planner in Midland.
JoEllen Strieter – Director
JoEllen Strieter is the Executive Director and Events Coordinator at the Toni and Trish House.
JoEllen has an array of experience in marketing and working with the public through her varied past employment history. She started at the Toni & Trish House in July of 2015.
Along with her work here, JoEllen was also the caregiver of her elderly mother for over 6 years until she passed in 2017.  JoEllen Streiter and George have been married for 41 years and have 11 grandchildren. She enjoys doing outdoor activities such as jeep and side by side riding, biking, hiking, camping, and kayaking.
She is past president of the Bay City Noon Optimist Club and the Friends of the Bay City State Park.  Friends, family and community are very important in her life.
Michele Vennix – Secretary
Michele retired from the Dow Chemical Company in December of 2019. She has been a volunteer at the Toni and Trish House for  several  years and assists with many projects and activities for the House.  Michele lives in Auburn with her husband Paul, to whom she has been married for 33 years. She has two adult sons and one grandchild.
Joan Varner
Joan is the niece and Godchild of "Trish". She's helped with many Toni and Trish fundraisers, including the first one held in Midland in 2007. She continues to help with Come and See open houses and receptions.
Joan and a group of friends provide an Appreciation Dinner four times per year to thank the volunteers for all they do. Each spring, Joan is in charge of the reception following the annual Men of Music Concert to benefit the Toni & Trish House.
Originally from Midland, Joan, who recently retired from working at Breckenridge Elementary with Title 1, now lives in Breckenridge with her husband Greg. She serves on The Toni and Trish House Board of Directors, The Breckenridge Education Foundation Board and volunteers with many local fundraisers in her community and at church. Joan's mom, Fay English, was a guest at the Toni and Trish House in 2009. Joan's dad's wife, Gerry English, was also a guest there in 2014. Joan recently took the training to become a volunteer caregiver at The Toni and Trish House.
Dave Luczak
David was born and raised in Bay City, Michigan and graduated from All Saints High School. He then went on to attend Delta College to complete his prerequisites in Mortuary Science, then went on to attend Wayne State University.  David is the owner of Gephart Funeral Home. David and his wife of 26 years, reside in Bangor Township. They have two sons, Brandon and Tyler and they also have a fur baby, Oliver who they rescued.
David has a passion for yard work, and many times you will see him outside the funeral home maintaining the grounds, he also developed a passion for Stock Car Racing at an early age, his mother would drop him off at Standish Speedway on Friday Nights on the way to the family cabin then pick him up after the races were over. That passion still exists today, on most Friday nights you will find him at Tri City Speedway and over the years he has sponsored, Figure 8 cars and now currently has three cars he sponsors at Tri City. He also enjoys spending time with his family and friends, loves to bow hunt, going snowmobiling with his son Tyler, going out on the boat and going on family vacations.
Rev. Joseph Atchinson
Joe has been a hospice chaplain for over 18 years and has been married to Vickie for 40 years and has 8 grandchildren. Joe enjoys gospel music and riding his motorcycle.
John Washkevich
johnwaskevich@fishercompanies.net
John is youngest son of Toni, his mother. He lives in Midland working as a Project Manager for Fisher Contracting Company.  John enjoys spending time on his family farm with his wife Melisa, son Henry, and daughter Ruth.
John has enjoyed being active in planning and the construction of numerous projects at the Toni and Trish House.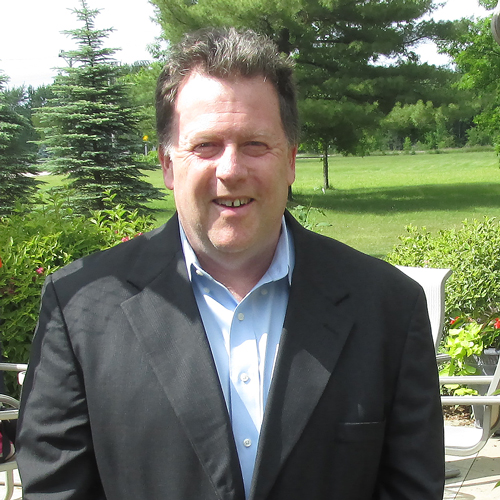 John Stewart McKelvey – Honorary Board Emeritus/Co Founder
John, son of Trish (Pat) McKelvey helped establish the Toni & Trish House in 2007. John has volunteered and worked at Mother Teresa House in Lansing. He has an Associate degree in Hospice and Grief Counseling from the Elisabeth Kubler-Ross Hospice training Institute in New Mexico.
John also has an Associate degree in Nursing and has been a Registered Nurse since 1995. John and his wife Deirdre have been married for eleven years.
Sally Czabala
Michele retired from the Dow Chemical Company in December of 2019. She has been a volunteer at the Toni and Trish House for  several  years and assists with many projects and activities for the House.  Michele lives in Auburn with her husband Paul, to whom she has been married for 33 years. She has two adult sons and one grandchild.
Jessica Wright, LMSW
jessica.wright2@midmichigan.org
Jessica has been a social worker with MidMichigan Homecare/Hospice for 12 years. She received her BSW from Saginaw Valley State University and her MSW from Wayne State University. Jessica lives in the Freeland area with her husband Adam and her bulldog, Bob. She has been married for 7 years and enjoys being active, reading and spending time with family and friends.
Jessica says she is so thankful for a place like Toni and Trish in our community since the House has helped patients and families throughout the years.
Terry Gushow
Terry and her husband Randy live in Fisherville and have been married for 40 years.  They have 2 sons, 2 daughters-in-law and 2 grandchildren.  Their third son died in a car accident.  Terry enjoys golfing and spending time at her family's cabin.
Terry retired in 2006 as a Chemical Hazard Communication Specialist for The Dow Chemical Company.  She has volunteered at Toni and Trish since January 2009. She also volunteers at the Riecker Center of the Midland MidMichigan Medical Center, at Versiti  Blood Center in the Dow Diamond Stadium, and at St Agnes  Catholic Church in Freeland.
Amy Augustyniak-Kaczmarek
Amy has been the Bereavement Coordinator with McLaren Hospice for 28 years. Amy lives in Midland with Roger, her husband of 27 years. They are blessed to have their adult children, daughter Haley and son Jordon living in Midland. Amy enjoys camping, boating, and working in the yard with her flowers.
Amy says that working in Hospice, she has been able to see the benefit of having a "Hospice  House " for patients and families dealing with terminal illness. "As I look ahead to my retirement from McLaren, serving on the Board of Directors will keep my heart connected to Hospice and the wonderful ministry of the Toni and Trish House."