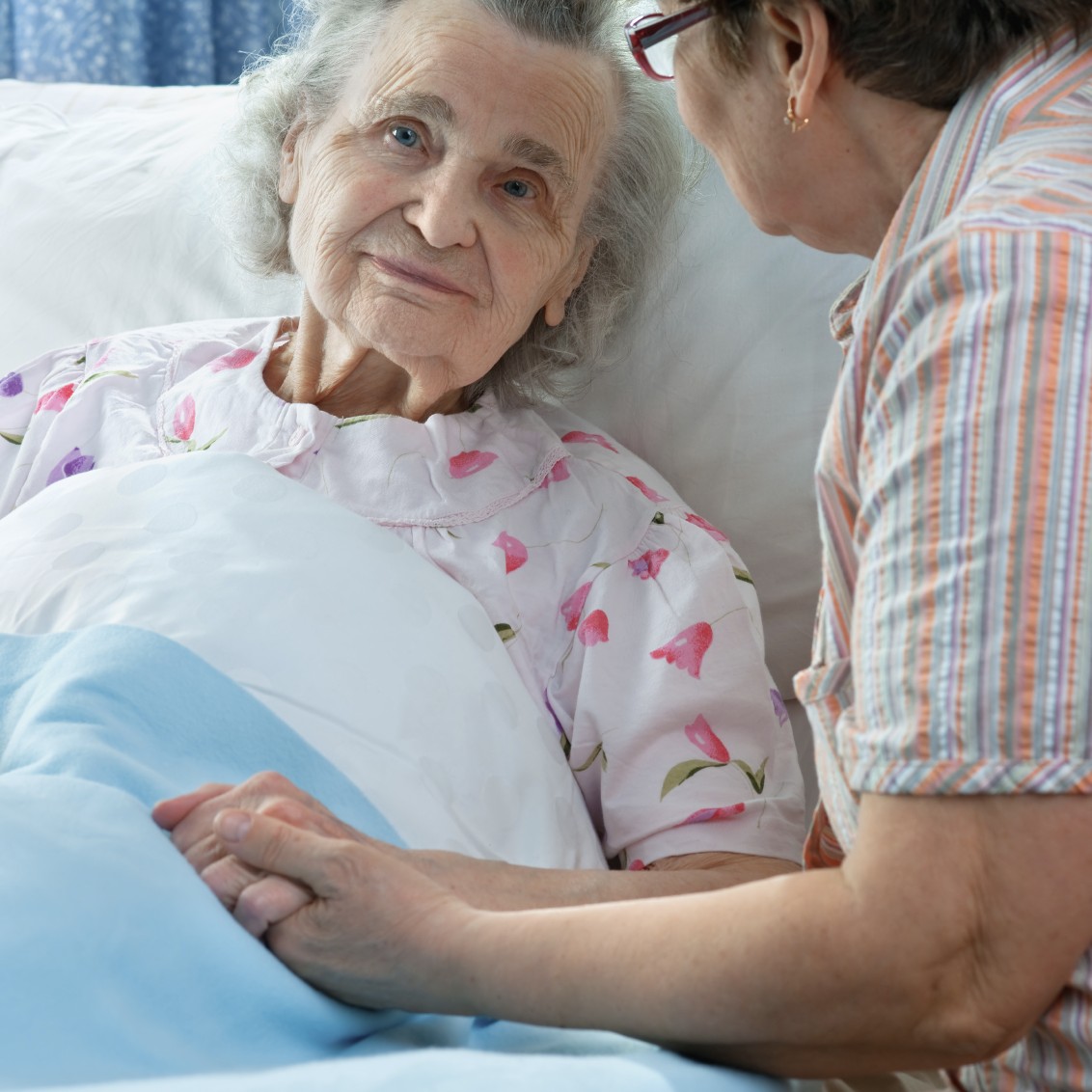 Our Vision and Mission
Vision Statement
Toni and Trish House for the Care of the Terminally Ill provides compassionate, dignified end of life care in a peaceful, home-like environment.
Mission Statement
At Toni and Trish no one dies alone.
We collaborate in the community to provide the absolute best in individualized and compassionate end of life care to all who need it.
Vision for the Future
Maintain a homelike, loving environment
Decrease the number of guests who are turned away
Decrease the average cost per guest by providing more beds without significantly increasing the number of paid staff.
Non-Profit Status
In March, 2007 Toni & Trish House was granted 501(c)(3) status as a non-profit organization by the State of Michigan. This will enable donations to be tax deductible.
Our Story
This home fulfills the wishes of two special women who did not know each other in life. Yet in their deaths their families have created a beautiful home for the dying. This house is a collaborative effort of two families who lost a loved one. The Toni & Trish House is named for Antoinette "Toni" (Cianek) Waskevich, who died in an automobile accident at the age of 52, and Pat "Trish" McKelvey, who died from cancer in 2005 at the age of 75.
The families of both women had independently started funds in hopes of someday creating a home for the terminally ill. Upon learning of each others efforts, the families joined together to support and form the Toni and Trish House for the Terminally Ill. The home opened to the first guest in March 2008.
Toni Waskevich was a nurse who died in 1996 in an automobile accident which also claimed the lives of her sister, sister-in-law and her son's girlfriend.
Toni touched many lives throughout her life. If there was a way to ease pain, whether it was physical or emotional, Toni was there. She was there with backstage tickets for a Pearl Jam concert for a teenage friend that was suffering from brain cancer. She was there for a dying patient even if it meant leaving her family on Christmas Eve. She was there for a patient if it meant giving comfort through prayer.
The family established the Toni's Hospice Fund in the hope of someday creating a home for the terminally ill.
For "Trish" or as most people knew her, Pat McKelvey, life ended with dignity, peace, and with her loved ones near her in the comfort of her own home. Earlier in 2005, doctors realized she had extensive cancer. She decided to forgo curative treatment that may have been futile and painful.
When she made the decision to have home hospice care in May of 2005, Trish knew that others were not as fortunate as she. She said to her family, "Bay City has one, Saginaw has one, and Midland needs a home for terminally ill to go." Days before she died her focus were on creating Trish's Hospice House.
In celebration of her life the Trish's Hospice fund was established.